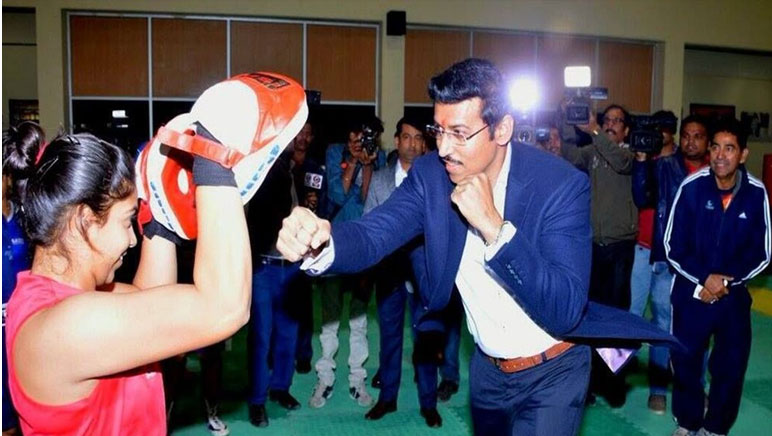 Col.Rajvardhan Singh Rathore is a Member of Parliament in the 17th Lok Sabha from Jaipur Rural Seat, He has served as the ministry of youth affairs and sports in the government of India till May 2019. After his retirement from the army and shooting ,he became the member of the Parliament in the year 2014 and in November, he was made the minister of information and broadcasting. He has been the Minister Youth and Sports Affair in the year 2017. He is a versatile politician and has served tremendously with full dedication towards his duty.

Col. Rajvardhan Singh Rathore addresses the issue of rise in crime rate in his press conference , he discussed about the measures to combat the cri
me rate in Rajasthan.
In his press conference he urges the people to follow the law and order, strict penalty must be given t o the people for breaking law and order. He was disheartened by the rise in rape and other crime related to women , he discussed about the blame game of the opponent political parties. The foremost priority must be given to safeguard the legal system of Rajasthan and decrease the crime rate.